top of content
Find the Nata tasting demo at Vallarta today!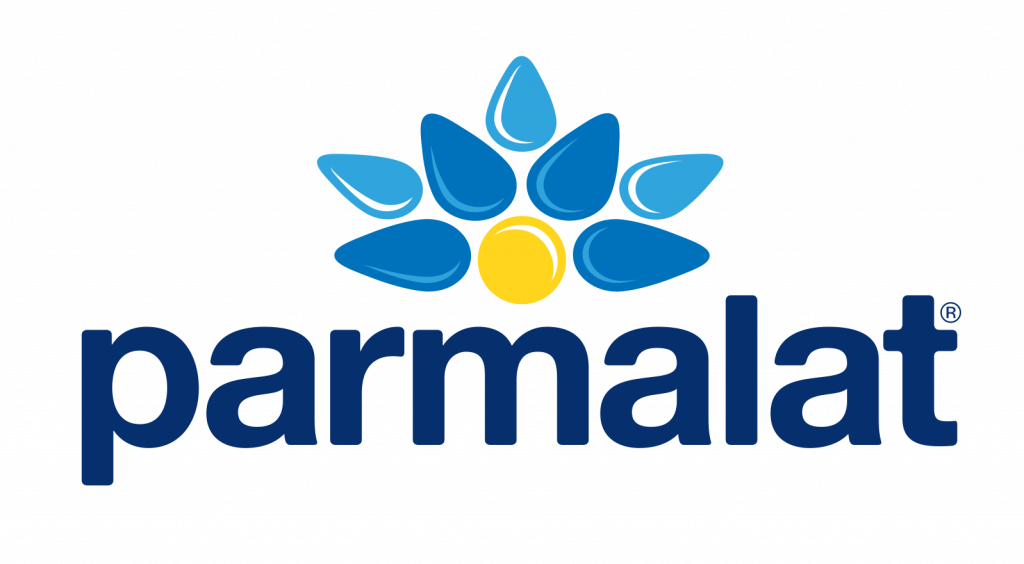 Taste Parmalat Nata at Vallarta Supermarkets, starting today! California, you are in for a treat. We've teamed up with @vallarta.supermarkets this holiday season, to give you a taste of the only cream spread you're going to want or need. One taste and you're hooked!
Get ready, get set, go... to a Vallarta Supermarket near you!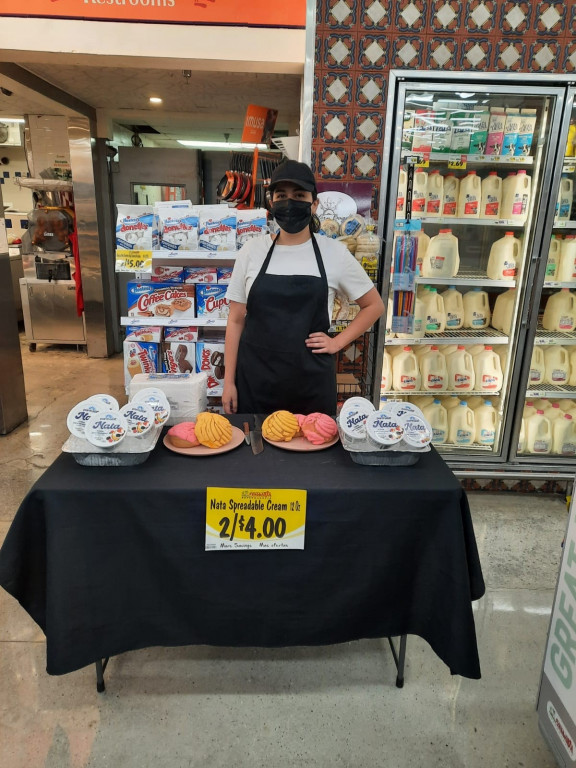 Wednesday, December 22
ARLETA #26
9011 Woodman Ave., Arleta, CA 91331 MAP
(818) 920-2700

WINNETKA #24
19725 Vanowen St., Winnetka, CA 91306 MAP
(818) 716-5704

Thursday, December 23
BALDWIN PARK #15
13940 Ramona Blvd, Baldwin Park, CA 91706 MAP
(626) 480-8960

ESCONDIDO #30
1315 East Valley Parkway, Escondido, CA 92027 MAP
(760) 291-0375

PACOIMA #18
10175 N. San Fernando Rd., Pacoima, CA 91331 MAP
(818) 897-9700

ANAHEIM #37
2394 West Lincoln Ave, Anaheim, CA 92801 MAP
(714) 300-0778

Friday, December 24 🎄
SIMI VALLEY #35
1357 East Los Angeles Ave, Simi Valley, CA 93065 MAP
(805) 520-6468

Sunday, December 26
MADERA #52
1467 Country Club Dr., Madera, CA 93638 MAP
(559) 664-5711

SYLMAR #7
13820 Foothill Blvd., Sylmar, CA 91342 MAP
(818) 362-7577

LANCASTER #14
1801 West Ave. I, Lancaster, CA 93534 MAP
(661) 951-0233

NORTH HILLS #8
9136 Sepulveda Blvd., North Hills, CA 91343 MAP
(818) 892-0923

BAKERSFIELD #28
1515 Panama Lane, Bakersfield, CA 93307 MAP
(661) 241-6430

VAN NUYS #2
13715 Vanowen St, Van Nuys, CA 91405 MAP
(818) 786-4703

LOS ANGELES #25
3425 Whittier Blvd., Los Angeles, CA 90023 MAP
(323) 980-4400

ARVIN #39
600 Bear Mountain Blvd, Arvin, CA 93203 MAP
(661) 854-3505

SANTA MARIA #31
1875 N. Broadway Blvd., Santa Maria, CA 93454 MAP
(805) 349-9490

DOWNEY #48
7900 Imperial Hwy, Downey, CA 90242 MAP
(562) 231-5656

NATIONAL CITY #36
901 Euclid Ave, National City, CA 91950 MAP
(619) 472-1683

Monday, December 27
WHITTIER #50
8510 Painter Ave Suite "L", Whittier, CA 90602 MAP
(562) 758-6464

FRESNO #10
4831 E Butler Ave., Fresno, CA 93727 MAP
(559) 455-0179

CANOGA PARK #12
8201 Topanga Canyon Blvd, Canoga Park, CA 91304 MAP
(818) 444-5060

VAN NUYS #6
16107 Victory Blvd., Van Nuys, CA 91406 MAP
(818) 781-9007

NORTHRIDGE #5
8453 Reseda Blvd., Northridge, CA 91324 MAP
(818) 576-1280

PALMDALE #38
38118 47th St East, Palmdale, CA 93552 MAP
(661) 208-4276

VICTORVILLE #22
12351 Mariposa Rd, Victorville, CA 92395 MAP
(760) 243-1246

VISALIA #33
3112 N. Dinuba Blvd., Visalia, CA 93291 MAP
(559) 802-1933

TULARE #34
1111 N. Cherry St., Tulare, CA 93274 MAP
(559) 366-1410

PASADENA #51
655 N Fair Oaks Ave, Pasadena, CA 91103 MAP
(626) 204-6960

Tuesday, December 28
BAKERSFIELD #41
2309 Niles Point, Bakersfield, CA 93306 MAP
(661) 869-1076

HESPERIA #45
17390 Main Street, Hesperia, CA 92345 MAP
(442) 600-3020

PALMDALE #20
1803 E. Palmdale Blvd., Palmdale, CA 93550 MAP
(661) 273-1120

BAKERSFIELD #16
5951 East Niles Ave, Bakersfield, CA 93306 MAP
(661) 366-4916

NORTH HOLLYWOOD #9
10859 Oxnard St., North Hollywood, CA 91606 MAP
(818) 509-2932

CANYON COUNTRY #47
18571 Soledad Canyon Rd, Canyon Country, CA 91351 MAP
(661) 347-7390
Wednesday, December 29
BAKERSFIELD #40
2705 South "H" Street, Bakersfield, CA 93304 MAP
(661) 397-4490

PANORAMA CITY #3
9134 Van Nuys Blvd, Panorama City, CA 91402 MAP
(818) 894-4949

BAKERSFIELD #53
8200 Rosedale Hwy, Bakersfield, CA 93312 MAP
(661) 410-5007

VALLEY GLEN #1
13051 Victory Blvd., Valley Glen, CA 91606 MAP
(818) 760-7021

LANCASTER #27
815 E. Ave K, Lancaster, CA 93535 MAP
(661) 974-7002

SAN FERNANDO #43
757 S. Workman St., San Fernando, CA 91340 MAP
(818) 365-8603

FRESNO #29
3850 N Cedar Ave, Fresno, CA 93726 MAP
(559) 476-3070

OXNARD #44
2690 North Vineyard Avenue, Oxnard, CA 93036 MAP
(805) 983-3403

SANTA MARIA #46
1482 South Broadway, Santa Maria, CA 93454 MAP
(805) 925-2905

INDIO #54
42425 Jackson St, Indio, CA 92203 MAP
(442) 324-0006

Thursday, December 30
PALMDALE #4
440 E. Palmdale Blvd., Palmdale, CA 93550 MAP
(661) 266-1398

OXNARD #21
1050 South A Street, Oxnard, CA 93030 MAP
(805) 240-1400

DELANO #23
1840 Cecil Ave., Delano, CA 93215 MAP
(661) 725-9283

DELANO #42
820 Main Street, Delano, CA 93215 MAP
(661) 725-8920

FRESNO #49
1951 West Clinton Avenue, Fresno, CA 93705 MAP
(559) 476-3920

CANOGA PARK #11
21208 Sherman Way, Canoga Park, CA 91303 MAP
(818) 346-1665

PORTERVILLE #32
305 E. Olive Ave, Porterville, CA 93257 MAP
(559) 306-1325

VALENCIA #19
23449 Lyons Ave, Valencia, CA 91355 MAP
(661) 260-1110

Friday, December 31
BURBANK #17
10950 Sherman Way, Burbank, CA 91505 MAP
(818) 526-0081