top of content
Butter Unsalted 16 oz.
Precision is paramount when it comes to balancing flavors, whether in delicate cream puffs, fluffy cakes or tender sugar cookies. Karoun Unsalted Butter is made from all-natural Grade AA butter, but contains no salt - all you need for the perfect everything!
Grade A
Real California Milk
RBST free
Nutritional Facts & Ingredients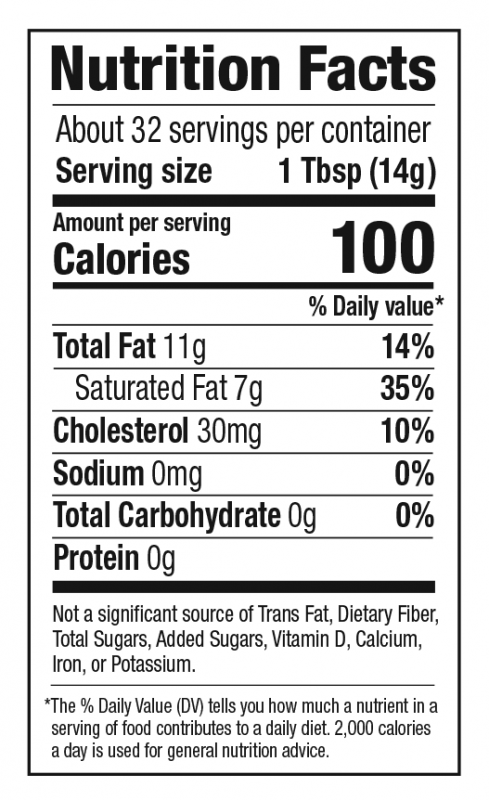 Pasteurized Cream (Derived from Milk) and Natural Flavorings.